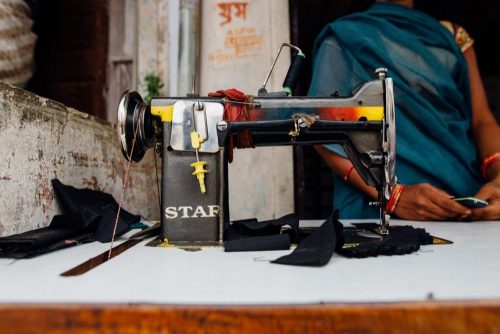 By Shanti Uprety, Programme Manager, IWRAW Asia Pacific
In June 2019, the General Conference of the International Labour Organisation (ILO) created a new international instrument, with very strong advocacy and support from governments, employers, trade unions, workers and civil society organisations. This new convention, C190 – Violence and Harassment Convention, 2019, provides an international normative framework to recognise the varying impacts of violence and harassment faced by women in the world of work and to demand accountability and remedies within the tripartite constituents.
Gender-based violence is the most apparent manifestation of the systemic and historic discrimination faced by women. Women face gender-specific forms of violence, as well as disproportionate and varying impacts of violence, in the workplace and world of work, due to historical and structural inequalities. Women workers are impacted as both economic and social actors in a complex web of patriarchal structures at home, in the community and at work. The gendered division of labour means that women are more likely than men to be located in precarious forms of employment. For many women in Global South countries, working conditions are precarious, labour exploitation is underreported and the perpetrators are invisible and unaccountable.
For these women, gender-based violence translates into sexual harassment on the factory floor, domestic violence in the home, and denial of legal protections from the State, employer and other duty bearers for these and numerous other rights violations. The current COVID-19 crisis is exposing the enormous inequalities and uncovering the wage and safety divide for women-dominated occupations. As it continues to spiral, with equally devastating economic and health impacts, women workers are already being treated as expendable. In a post-COVID-19 world, structural discrimination will negatively impact the lived realities of women workers at the bottom of global value chains, increasing their vulnerability through loss of income opportunities and food insecurity.
Labour flexibilisation in the guise of subcontracting has a detrimental impact on women workers as they fall outside the ambit of legal and social protection systems. This also weakens their right to unionisation and collective bargaining, activities which are already challenging due to the male-dominated patriarchal nature of trade unions. These challenges are multiplied by the failure and inability of governments to enable decent working conditions for women workers, coupled with the accountability deficit of employers in implementing policies on gender-based violence and harassment and preventative measures as part of 'business operations'. In addition, the unequal power relations mean women often face stigma, reprisals and job insecurity for reporting employment-related abuse.
Global value chains are sites of contradictions between labour rights, gender equality, accountability and globalisation. These value chains, mainly in the apparel, electronic and plantation sectors, employ millions of women workers. However, there is a lack of recognition of and attention to the gender-specific discrimination experienced by women in this sector; violations experienced by women workers are often interpreted only as labour rights violations. The discourse around safe working conditions is limited to physical infrastructure and undermines the structural inequality and multiple forms of discrimination which consistently sabotage women's safety and security because of lack of women-centred preventive and redress mechanisms for gender-based violence, access to maternity benefits and childcare services, access to social security benefits, rights to collective bargaining and unionisation, access to a decent work environment, and a living wage. This is further exacerbated by the complexity of the global value chains where the lines of accountability are disjointed by borders and perpetrators are invisible.
C190 is a landmark convention that seeks to enhance the protection mandate of institutional mechanisms, creates linkages for policy responses for employers in cases of domestic violence, creates an inclusive coverage of persons protected by the convention, creates obligations on employers, and provides a broader definition of violence, workers and workplace. Transnational actors in global value chains have a big impact on domestic industry practices, and external business actors influence how business and industries function at the national level. The convention helps to recognise and frame the collective responsibility of the interconnected and interdependent value chain actors across borders to create better working conditions and prevention of violence against women garment workers. With its strong normative framework and clear enforcement guidelines, the convention and its accompanying sets of recommendations are expected to forefront some of these gender-specific labour rights violations faced by women, and determine a supportive policy response and practical remedies to the problem of gender-based violence.
It is important not to lose the momentum and the support of all those stakeholders who advocated for the adoption of C190. COVID-19 has also created a space that has raised the visibility of the women and work agenda and has provided us with opportunities to emphasise the demands and priorities of the women's movement. But there is also a danger that the recovery process could ignore the issues of gender-based violence faced by women workers, particularly those in precarious forms of employment. We must therefore keep the pressure on for ratification and implementation of C190. If we don't prioritise our advocacy on C190 at this critical juncture, it could be put on a back burner by states; employers will reconstitute their businesses without accountability and redress mechanisms for gender-based violence, and women workers will have lost an opportunity to use C190 to protect them from violence and create safer workplaces. Additionally, in the context of the current crisis, with the changing nature of work arrangements blurring the lines between home and site of work, and evidence of increased incidents of violence against women, the relevance of C190 is greater than ever.
The call, then, is for national women's rights organisations, union members and women workers to connect, build on the existing local and global activism, expose the violations taking place against women workers in global value chains, and work towards a global response for equality for women workers by leveraging on the policy opportunity created by C190.
As an organisation engaging with UN treaty body mechanisms, especially CEDAW, IWRAW Asia Pacific will seek to mobilise women workers to inform the CEDAW Committee of their lived realities and to influence the Committee's deliberations and outcomes by demanding stronger recommendations and clear guidance to governments, requiring them to put in place policy and enforcement measures including the regulation of private actors. The CEDAW Committee is already asking state parties under review to ratify C190 immediately, and more attention to the issue should also accelerate ratification. The harmonisation of CEDAW and C190 standards and mechanisms will provide a human-rights-compliant comprehensive framework as a source of policy reforms at the national level, and the binding monitoring mechanism will put pressure on governments to report on progress made in addressing gender-based violence in the world of work.
Further reading:
IndustriALL, Uruguay Becomes First Country to Ratify ILO Convention 190, 16 January 2020