Meet the Team
EXECUTIVE DIRECTOR
IWRAW Asia Pacific's new executive director will join us in October 2023. Meanwhile, we invite you to read the farewell message from Priyanthi Fernando!
PROGRAMME TEAM
Audrey Lee (Senior Programme Manager)
Audrey has a postgraduate diploma in Communications from the University of Leicester (2006) and a LLB (Hons) from University of Nottingham (1996). Prior to joining IWRAW Asia Pacific, she worked as a project manager and (policy) researcher in the private education industry and was also a researcher at the World Enterprise Institute, a policy organ working on socio-economic issues.
Constanza Pauchulo (Programme Manager)
Constanza has a Masters in International Law from the London School of Economics and Political Science and a Masters in Social and Political Thought from York University. She coordinates IWRAW Asia Pacific's programmes on the impacts of corporate power, (un)sustainable development, and macroeconomics on the realisation of women's human rights and gender equality. Prior to joining, Constanza practised as a civil litigator in Toronto, Canada, advising on complex commercial disputes and regulatory matters. Her professional and academic experience includes working with legal clinics, NGOs, academic institutions, and multilateral organisations on women's rights, indigenous and rural community rights, labour and migrant worker rights, refugee rights, the protection and security of human rights defenders, and international justice. She speaks English, Spanish, and basic French.
Hazel Birungi (Programme Officer)
Hazel is a multifaceted African feminist lawyer and knowledge enthusiast working at the intersections of macroeconomics and women's economic justice. She believes in the power of feminist consciousness raising as a tool for building the agency to dismantle patriarchal-capitalist power and building inclusive and intersectional societies, institutions and structures. Hazel works on IWRAW Asia Pacific's Transforming Economics and Development through a Feminist Approach (TrEAD) programme. She has worked with both Pan-African regional and international organisations including CREA, Akina Mama wa Afrika, The Tax Justice Network Africa and the International Center of Tax and Development. Her work has encompassed building inclusive and intersectional feminist leadership and movements; advancement of sexual and reproductive health rights; developing responses to sexual and gender-based violence; influencing and reviewing national, regional and international policies; tax justice; and convening and coordinating inclusive regional spaces for topical discussions around tax justice, illicit financial flows and women's economic justice. Hazel holds a Bachelor of Laws (Hons) from Makerere University and a post-graduate diploma in Taxation and Revenue Administration from the East African School of Tax, and is currently pursuing a Masters of Arts in Gender Studies at Makerere University. When she's not at her desk, Hazel writes, gets lost in books, enjoys creative arts and is occasionally found singing, dancing and enjoying food.
Kavitha Devadas (Programme Officer)
With a background in participatory research and approaches, Kavitha has worked on health, gender/sexuality and climate change with grassroots movements and international humanitarian organisations. She has Masters Degrees in Development Studies (IDS, University of Sussex) and in Human Rights (Ethiraj College, India), with a Bachelors Degree in Political Science (Loreto College, India). Kavitha is particularly interested in exploring storytelling as a tool for social change through art, research, and communications within the development sector.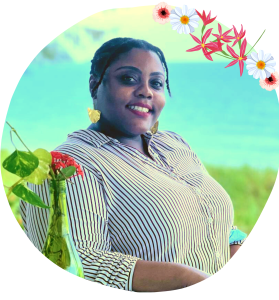 Marisa Hutchinson (Programme Officer)
Marisa joined the IWRAW Asia Pacific team in January 2020 from the beautiful island of Barbados. She has an academic background in Chemistry and Gender and Development Studies from the University of the West Indies, Cave Hill. Marisa coordinates IWRAW Asia Pacific's programmes on environmental justice and rights of marginalised groups of women. Prior to joining, she worked locally and regionally on gender issues affecting women, with a focus on gender-based violence survivors and their children, at-risk girls and LBQ women. She has also been involved in international advocacy with UN mechanisms, focused on combating gender-based violence and the invisibility of LBQ women.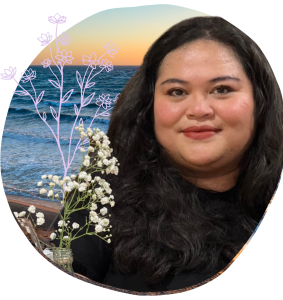 Nadia Mohd Rasidi (Communications Officer)

Nadia has a PhD in American Studies from King's College London where her academic interests centered on race and popular culture in a contemporary context. Prior to joining IWRAW Asia Pacific, she worked as an independent rapporteur and researcher and collaborated with local and international organisations on a wide range of projects including documentaries, activist trainings, and feminist publications.
Nine (Programme Manager)
Nine has a Masters (Hons) in Sociology with Gender Studies from the University of Edinburgh. She has previously worked at Scottish sex worker support project SCOT-PEP; edited the then LGBT (now Intersections) section of The Skinny magazine; co-run a zine distro in Malaysia; and DJed at underground queer parties. At IWRAW Asia Pacific, Nine leads the communications team, as well as coordinating the programme on borders and their impact on women's human rights. In her spare time she coordinates Garabtaag, a volunteer-run initiative providing support to refugees in Malaysia. She is based in Malta and speaks English, Spanish, French, and intermediate Malay and Portuguese.
Pravind Premnath (Communications Officer)
Pravind holds a Bachelors Degree in Arts and Social Sciences with a double major in Global Studies and Gender Studies from Monash University. Prior to joining, Pravind worked with Malaysia's inaugural (and the world's first-ever virtual) Women's Tribunal. His professional and academic experiences range from promoting access to justice in national contexts through alternative CSO engagement, curating feminist knowledge and interrogating feminist ideals within post-colonial narratives.
Shanti Uprety (Programme Manager)
Shanti has a Masters in Sociology (MA) and Masters in Business Studies (MBS) from Tribhuvan University, Nepal. Shanti has previously worked with South Asia Partnership International where she was involved in policy research and advocacy for women's political rights in South Asia. Prior to joining IWRAW Asia Pacific, she worked with Plan International, Nepal where she focused on strengthening advocacy strategies and capacities of partners and coordinating global campaign on girls' rights. Since 2013, Shanti has been working with IWRAW Asia Pacific coordinating programmes on women's economic, social and cultural rights and women's rights in conflict and post-conflict contexts.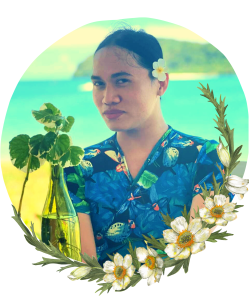 Vashti (Programme Officer)
Vashti enjoys involving themself in transfeminist movements locally, regionally and globally for trans and gender-expansive young folx in all their diversity. Siya is finishing her MA in Women and Development at the University of the Philippines Diliman and has a bachelor's degree in Political Science from the University of the Philippines Manila. Vashti loves to watch and participate in grassroots community theatres, improvs, stand-up comedies, drag shows, dance recitals and other forms of performing arts. They are currently coordinating IWRAW Asia Pacific's Forging Intersectional Feminist Futures (FIFF) project and looking forward to fun, collaborative work with FIFF consortium partners.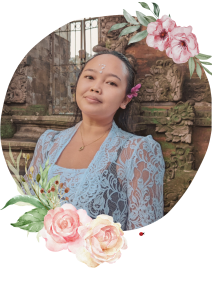 Vivi Restuviani (Programme Officer)
Vivi is an Indonesian feminist activist who is involved in a wide variety of initiatives that advocate for intersectional feminist issues. She initiated Women's March Jakarta and coordinated a team of amazing feminist activists throughout Indonesia and Southeast Asia during her role as programme director of Jakarta Feminist. Vivi has been involved in influencing policy and legal reform regarding sexual and reproductive rights in Indonesia, and part of the team advocating the legalisation of the Anti Sexual Violence Bill in Indonesia. She was recently spotlighted among 40 Women Leaders in Gender Lens Investing by UN Women Indonesia. At IWRAW Asia Pacific, Vivi works as programme officer for Advancing Gender Equality in the World of Work.
ADMIN AND FINANCE TEAM
Phang Lai Yoong (Administration Officer)
Lai Yoong joined IWRAW Asia Pacific in March 2013. With a background in accounting, she worked at various positions during the previous 21 years at the Centre for Independent Journalism, the Malaysian Nature Society and a legal firm.
Shanta Rani (Administration and Finance Manager)
Shanta Rani is a fellow member of the Association of Chartered Certified Accountants. She holds a diploma in International Public Sector Accounting Standards (IPSAS) from the Chartered Institute of Public Finance and Accountancy (CIPFA). She started her career in an audit firm and subsequently worked with multinational companies and the United Nations Development Programme for 10 years prior to joining IWRAW AP. She has worked on various areas of finance, budget management, HR services, procurement, and process improvements.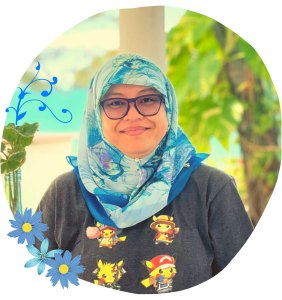 Siti Norbaya Mohd Saini (Administration and Finance Officer)
Siti Norbaya has a diploma and degree (Hons) in accounting from Uniten Malaysia. Prior to joining IWRAW Asia Pacific, she worked as a finance assistant at an international school and as a senior executive finance officer at WWF Malaysia.
Thaaranni Manikam (Administration and Finance Officer)
Thaaranni Manikam has a BA in Accounting and Finance from the University of Derby 3+0 programme, under the UK Programme at HELP Academy. Prior to joining IWRAW Asia Pacific, she held positions as Audit and Assurance associate at Crowe Malaysia PLT and Account and Admin Officer at Intellect Book Marketing.
Zahirah Zainal (Administration and Finance Officer)
Zahirah is a graduate of LCCI and CAT (ACCA) from Institut Profesional Baitulmal. After graduation, she worked as Audit Assistant at Ong Boon Bah & Co Chartered Accountant and as Administrative and Finance Assistant at the Malaysian Medical Association.