Feminist criticisms of conventional macroeconomic policies
Work performed by women is seen as dispensable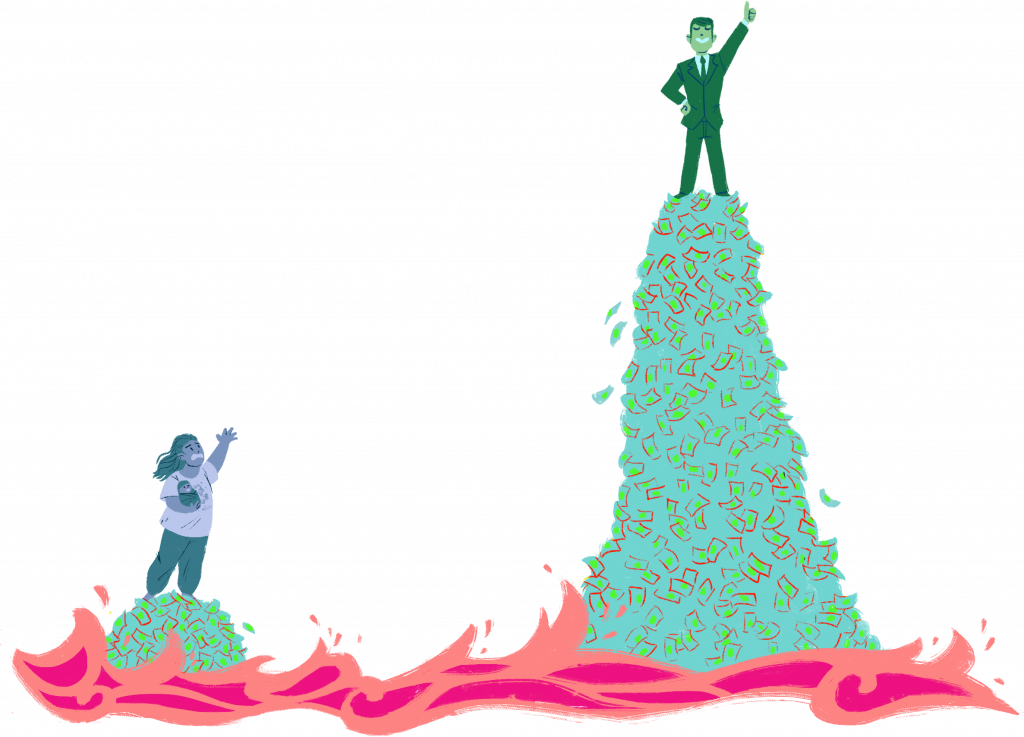 Women and girls experience reduced access to educational and economic opportunities as a reflection and result of harmful gender stereotypes. This results in women being employed overwhelmingly in lower-paid jobs, in more precarious and informal sectors, and with little or no job security; all this is if they are able to access employment at all. This situation is even more significant for women who experience multiple layers of discrimination, such as older women, women with disabilities, Black women, Indigenous women, women of colour, etc. Women workers are also the first ones to be fired, especially in times of economic crises, as seen in both the 1998 Asian financial crises and 2008-2009 financial crisis.1UN Women. (2013). Economic Crises and Women's Work: Exploring progressive strategies in a rapidly changing global environment. https://www.unwomen.org/en/digital-library/publications/2013/1/economic-crises-and-womens-work Researchers observed that women were the first group of people to be laid off from their jobs in the financial crises, because they were usually working in small export enterprises, in more hands-on, production-oriented jobs. Generally, this is also followed by increased unpaid care work for women, as public spending (thus public services) is also reduced in times of financial crisis. Furthermore, as generally observed in patriarchal societies, women were also more easily laid off to 'protect' the male 'breadwinners' of the households.
However, when crises prolong and men also start to lose their jobs at a growing rate, the employment sector moves more towards informalisation. This means that any measures that may have been in place for decent working conditions and pay are overlooked for the sake of economic recovery. Then, women's employment may start rising again, as they may accept more informal and low-paying jobs out of necessity. Gender pay gap (the difference between the salaries of women and men doing similar work) is also a reason for preference for women over men in times of crisis, as the employers assume that they can get women to work for lower salaries. Women are again burdened with precarious, volatile employment, as well as increased care burdens at home.2Braunstein, E. (February 2012). Neoliberal Development Macroeconomics: A Consideration of its Gendered Employment Effects. United Nations Research Institute for Social Development. https://www.unrisd.org/80256B3C005BCCF9/httpNetITFramePDF?ReadForm&parentunid=F95D244010CF453DC12579AD0049AB47&parentdoctype=paper&netitpath=80256B3C005BCCF9/(httpAuxPages)/F95D244010CF453DC12579AD0049AB47/$file/Braunstein.pdf
These disadvantageous trends in women's employment are also reflected in the macroeconomic choices of taxation for families, national budget allocations for public services, and regulations on issues such as the gender pay gap and informal work. However, it is possible to design macroeconomic policies to reverse these unfavourable trends and achieve gender equality.
Footnotes